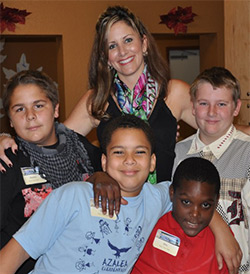 Carlton Manor is always seeking monetary donations that are used to improve our facilities, provide programming for our children and improve our services to children.
Carlton Manor is a non profit program so your donation is tax deductible. We rely on the kindness of others to make great things happen for our children.
We also have a need for in kind donations that help to support our children. We can always use good quality: sports equipment, video games, batteries, movies, music systems, clothing, books, board games, art supplies, tutoring programs, hygiene supplies and the traditional educational toys.
Please do not forget our children at Birthdays and Christmas any of the above new items are great way to make a child day. We also love gift cards. This gives the child the opportunity to pick out their own items and assert their own personal flare.
Don't forget all your donations are tax deductible and your opportunity to enhance the lives of our children.
For more information on how you can help please contact Paul Buxbaum at 727-343-3662 or .
Our primary mission
Carlton Manor, Inc.strives to support children and families through the development of environments that promote emotional healing and behavioral change. We pursue a true partnership with each individual and family, striving to maximize growth, empowerment, stability and independence.